Male 65 y/o, he complains pain and swelling in left groin, he has history of hypertension. He has not fever. Clinical examination shows swelling, skin is hot and eritematous.
Is it an abscess, a cellulitis or something else?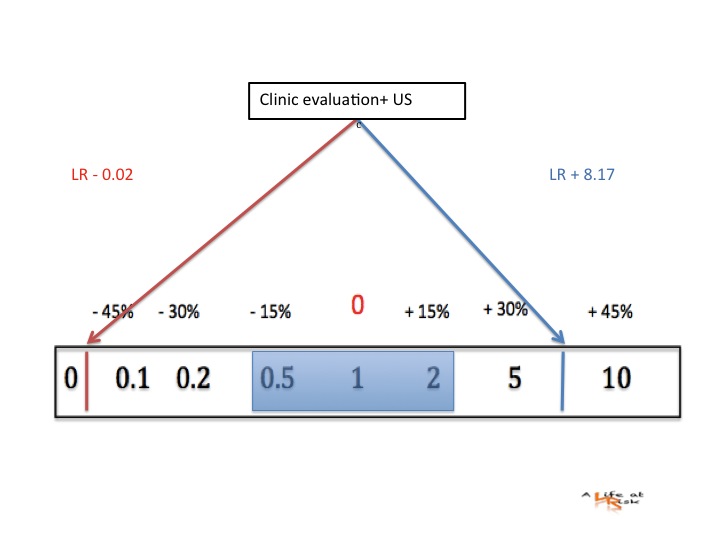 Conclusion
To use ultrasound on eritematous and swelling skin is very helpful
Abscesses presents as a spherical structure with "pus in movement".
Celluliti's morphology, instead, has a "cooblestoning effect", with diffuse hyperechogenicity of subcutaneous fat.
Ultrasonography is a useful adjunct to clinical evaluation of soft tissue infection, it increases diagnostic accuracy and guides treatment decision.
Bibliography
BT Squire, JC Fox, C Anderson
ABSCESS: applied bedside sonography for convenient evaluation of superficial soft tissue infections
Acad Emerg Med July 2005, Vol. 12, No. 7
DW Struk, PL Munk
Imaging of softs tissue infections
Radiol Clin of N Am vol 39 n2 Mar 2001