A 30 yo woman comes in ED complaining a burning pain when urinating, hematuria and increased of urinary frequency. She denies abdominal pain, fever, and vaginal discharge, she is not pregnant.
On the right there's the toilette – the nurse indicates – could you pee in this cup?
Give me antibiotics – she says – it's a cystitis, I know it, I have to return early at work!
Are history and physical examination sufficient to prescribe antibiotics?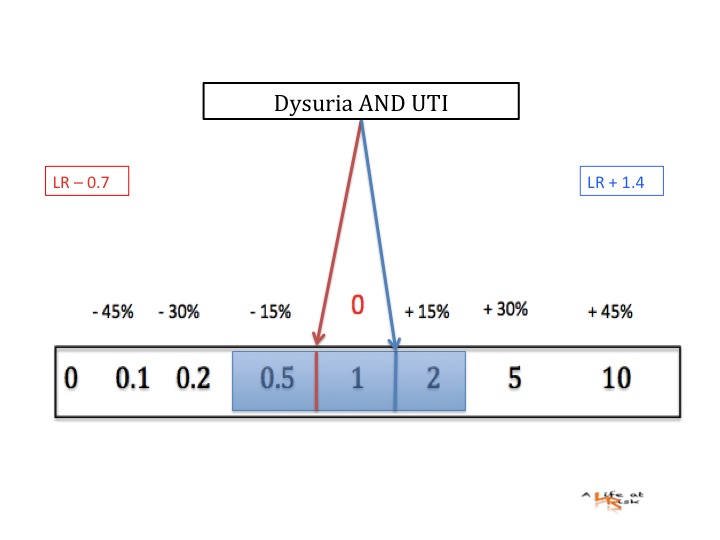 Conclusion
To treat or not to treat this woman?
The pretest probability of lower UTI is estabilished to be about 50%. So this patient has a very high post test probability (> 90%). In summary other tests are unnecessary and an empiric antibiotic therapy could be started.
It's very interesting to notice that no physical examination or history variable alone is useful to rule in or out an UTI except for frequency and vaginal symptoms that have a moderate performance.
In case of doubt, can dipstick be helpful?
Bibliography
L.Meister
History and physical examination plus laboratory testing for the diagnosis of adult female urinary tract infection.
Acad Emerg Med 2013 vol 20 n7 pag 632.
Scottish Intercollegiate Guidelines Network.
Management of suspected bacterial urinary tract infection in adults.
July 2012.